A map for for VTT or printing.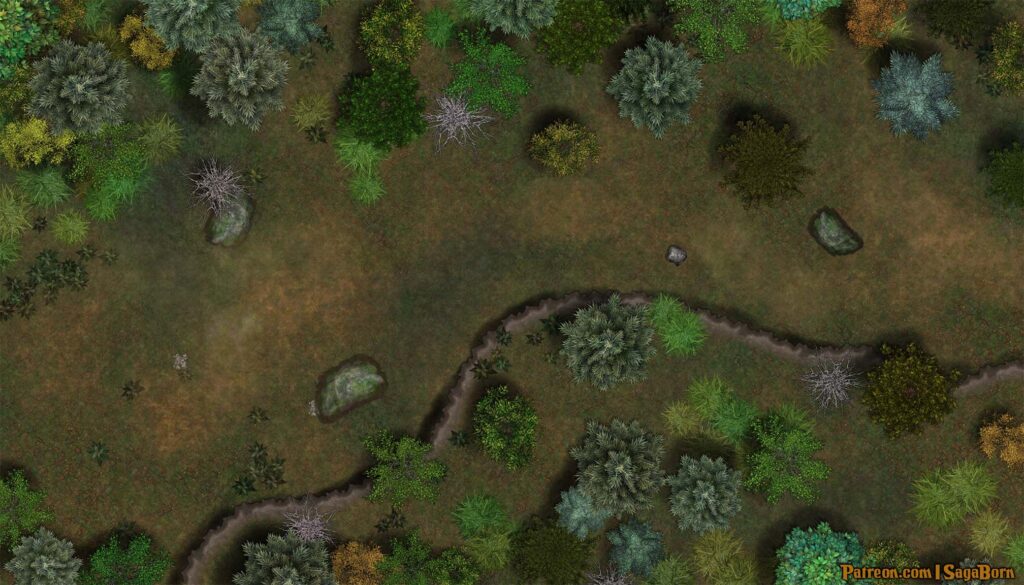 16×28
Nothing like an encounter in the forest to start off an adventure, right? Here is a 16×28 forest map for all your woodsy encounter needs.
Includes:
200 DPI JPG maps with grid
Day and Night Versions
Grid and Gridless
Fantasy Grounds Unity and Roll 20 optimized maps.
UVTT

Hello adventurers! Thanks for stopping by.
I'm Mike Bielaczyc, an artist, creator of the popular SagaBorn RPG, and a founding sibling of the largest elf ear company in the USA (for real, check it out here).
As a game master, one of my greatest passions is for making maps. I've been actively providing maps through DriveThruRPG for some time, and now I'm super excited to be creating maps and tabletop accessories here on Patreon.
I hope to not only connect with people who enjoy my work and can use it in their own adventures, but to create a lasting community in the process.
When you subscribe to my Patreon, you not only get every upcoming map I create, but you also gain access to our entire back catalog!