Hail all!
We are in the middle of packing for GenCon and we wanted to let all of you know where we will be!
SagaBorn will be exhibiting with my main company, Aradani Studios. I will be there with my artwork and costumes, and will have plenty of books with me as well!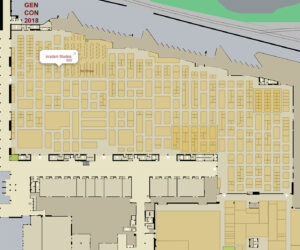 Sadly the Creature Compendium will not be printed by that time, but we will have all our other books, including some of the few limited Edition Hardback Core rulebooks! We will also have our full line of Starfighter dice, so visit us at booth 652!
Also, if anyone wants to meet for drinks after the Exhibitor Hall closes, give me a message on FB and we can meet on Friday and discuss future SagaBorn projects!